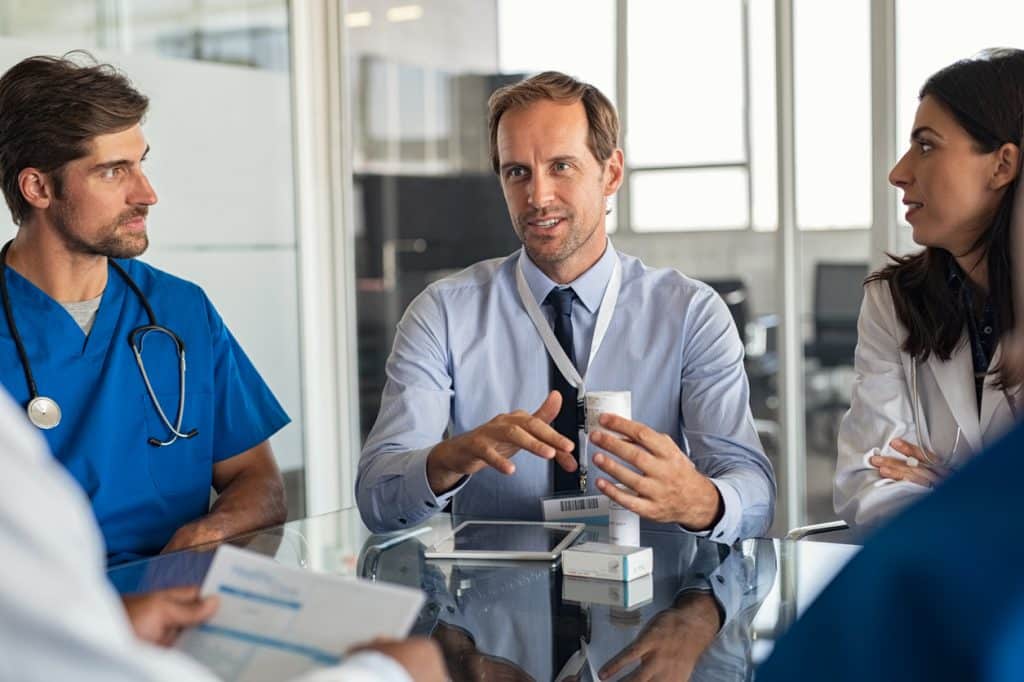 A changing risk landscape as disruptions become more persistent and frequent while regulators' demands for resilience grow calls for a broader, more structured approach to managing supply chains.
When does "disruption" become the norm? Whether it is extreme weather, political and trade disputes or regulatory action, pharma and life sciences businesses – and their customers – have long contended with periodic interruptions to supplies.
Various trends in recent decades have put increasing strain on pharmaceutical supply chains. The complexity of pharma supplies, the move towards just-in-time manufacturing, the reliance on India and China for active ingredients, low prices, climate change and ever tighter regulatory requirements (more on this later) have all contributed to an environment where disruption, if not inevitable, is expected.
In that context, the Covid pandemic and its impact (including drug shortages from surging demand) added to the supply chain risk vocabulary, but it didn't invent the language.
Cancer Drug Shortages
There are, however, two trends in the aftermath that have subtly altered the landscape. The first is the persistence of shortages.
One commentator notes: "The US has faced shortages of medical devices, drugs, and other key healthcare products since the onset of the pandemic, but these shortages have continued into this year."
For some supply chains, disruptions are not just temporary blips in production but evolving yet permanent features. In US non-profit ECRI's survey of nearly 2,000 respondents on drug, supply, and equipment shortages, a majority said shortages compromised patient care.
"Many of the respondents clearly communicated their struggles to address shortages which are occurring at an alarming rate, making it nearly impossible to provide safe, high-quality patient care in a fiscally responsible manner," it noted. For good measure, it added that many were concerned that tornado damage to the Pfizer plant in North Carolina could worsen drug shortages – a reminder that traditional disruptions are never far away.
Disruptions are increasingly persistent, frequent and widespread. And they're often as serious as can be. Only in September was the Biden administration in the US able to announce that supplies of cisplatin, a critical chemotherapy drug, were up to almost pre-shortage levels, but even for it, shortages remain, while shortages of carboplatin and methotrexate, though improving, persisted and concerns were growing for other cancer drugs.
In the National Comprehensive Cancer Network survey of 29 cancer centres over 86% reported a shortage of at least one cancer drug.
New Supply Chain Regulation
The other trend is not unrelated: A new interest in and interventionist attitude to supply chain shortages on the part of governments.
Of course, as mentioned, regulation has long been a contributor to supply chain shortages. High quality and safety standards across life sciences ensure safety but frequently jeopardise supply. Non-compliance with consequent regulatory action is a common cause underlying many shortages. It's why SCAIR®'s Regulatory Incident Monitor, providing compliance trending and alerts, is such a simple yet powerful tool, giving rapid access to any supplier's complete non-compliance history.
Regulatory enforcement actions continue to cause disruptions to supply chains. More broadly, new regulations can threaten to disrupt supplies. (The European Federation of Pharmaceutical Industries and Associations is currently warning that EU proposals to ban fluorinated substances could put 600 essential medicines at risk, leading manufacturing in Europe to "grind to a halt). Rule makers rightly determined to protect the public, sometimes can inadvertently put them at risk.
But in addition to restrictions that can disrupt supplies, recent regulatory developments could arguably put more direct pressure on businesses to enhance their supply chain resilience. Governments are increasingly looking at positive obligations to ensure supply. As one consultant has written, the stream of disruptions we've seen, from Covid and Brexit to the invasion of Ukraine and the Suez Canal obstructions, have focused governments and public bodies on the issue.
"[M]ajor health authorities around the world have been issuing new recommendations to Life Sciences manufacturers and their supply chain partners to ensure that in the future vital drug supplies remain continuously, safely and conveniently available to the patients that need them, right around the world," he writes.
That move has seen new guidance on risk management from the FDA requiring risk management plans for critical products that identify stakeholders, drugs for which shortage assessments are needed, and risk mitigation plans, ideally based on ICH Q9 principles (defined by the International Council for Harmonisation of Technical Requirements for Pharmaceuticals for Human Use to encourage science and risk-based approaches to ensuring quality).
And outside the US, where businesses may have yet to see regulation, they face investor pressure. As we've noted before, change is coming.
A New Enterprise Risk Management Framework for the Pharmaceutical Industry
Crucially, the change in the nature of the risk they face requires a new response from the industry.
First, the regulatory focus on proactive steps to ensure resilience (rather than just reactive responses to tackle quality issues) argues for a more systematic, documented approach to supply chain risk management. That will require an investment of effort, time and probably money.
Fortunately, at the same time – the trend (recently accelerated) for more long-term and more frequent disruptions also helps justify investment in resilience. Sourcing and validating alternative supplies, building up inventories, or looking to more expensive but more reliable (whether in terms of quality or logistical simplicity through sourcing close to end markets) is hard to justify if disruptions are short and infrequent. The return on investment is more obvious when the impact of disruptions and fragility of supplies have been clearly and repeatedly illustrated.
One approach long suggested is to take lessons from other highly regulated industries, such as financial services and energy sectors, which have faced their own challenges with heavy regulation, increased government expectations and evolving risks.
As a piece by consultants McKinsey noted a few years ago, while pharma businesses face unique risks there are also plenty of similarities between it and other industries.
"Like energy companies, pharma companies have high capital expenditure and long payoff periods for assets. Like banks, pharma companies operate in a highly regulated environment in which compliance risks are very high (for instance, for improper or poor filings) and other risks (such as sales-conduct risks) are present across many markets globally."
Crucially, the key lesson to learn is to put supply chain risk management within the context of enterprise risk management – linking risks and mitigations back to the organisation's objectives.
That means identifying, evaluating and prioritising risks according to their potential impact on the business; reviewing risk mitigation – both reactive and proactive, so that due diligence on new suppliers, products and markets considers risks; establishing a risk appetite so that decisions to mitigate or accept risk are conscious, considered and weighed against the impact to the business, and stakeholders, including customers; and putting in place crisis management plans – so that mitigation plans swing swiftly into place should disruptions occur.
The Cost of Mitigation and the Value at Risk
The benefits of such a structured, considered approach are numerous. For a start, setting the risks of disruption in the context of the overall business case takes us beyond simple mitigations to consider broader questions such as the sustainability of low-price production for some generic drugs, that might prevent effective mitigation. Even where there is no resolution, it enables businesses to distinguish between problems they can solve and those they cannot to make the best use of their time and resources.
Moreover, the exercise, properly structured and documented, will go a long way to reassuring stakeholders, such as investors, and, should the time come, satisfying regulators' demands for evidence that supply chain risks are being appropriately and proportionately mitigated.
Finally, it enables the business to determine their risks and define and justify appropriate investments in mitigation more accurately. It does so by helping focus businesses on what really matters: Not defining and anticipating the wide range of risks they may face through their suppliers (which are often impossible to predict and outside the business's control) but the value at risk from each supplier.
That's where SCAIR® comes into its own, helping identify the single source, long lead time suppliers for high-value products for better business decisions, mitigation and contingency plans. As we work towards more resilient supply chains, it's such tools that will help chart the way.