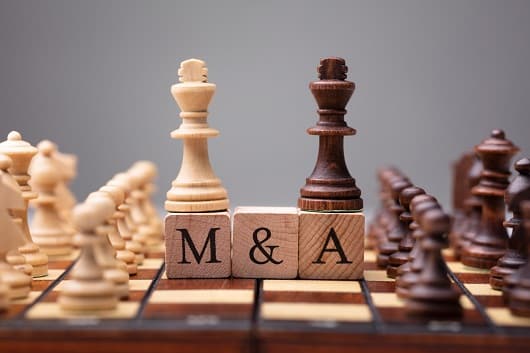 The Importance of Due Dilligence in Pharma M&A
Catherine Geyman offers a word of caution when it comes to the M&A spree in pharma this year.
It looks like a record year for mergers and acquisitions in pharmaceuticals. Time will tell if that's a good thing.
Beginning, as it did, with Bristol-Myers Squibb's $74 billion purchase of Celgene, 2019 has looked a promising year for pharma M&A from the off. With AbbVie's $63 billion takeover of Allergan ending the first half as well, it's unlikely to disappoint those looking for big numbers.
In fact, with transactions worth $172 billion, the pharma, medical and biotech (PMB) industry led the way for M&A in the months to July and put the last couple of years activity in the shade: the value of the top ten deals announced in 2019 is up by almost half (47%) on the same period last year.
Moreover, we can probably expect activity to continue in the remaining months. New leaders at giants such as Gilead Sciences and Pfizer show continued appetite for deals, and the list of candidates to drive activity remains strong.
Let's hope, though, that Pfizer has learnt lessons from its takeover of Hospira back in 2015 with respect to the cost of underestimating the regulatory risks presented by a company with a poor compliance history.
Pharma M&A drivers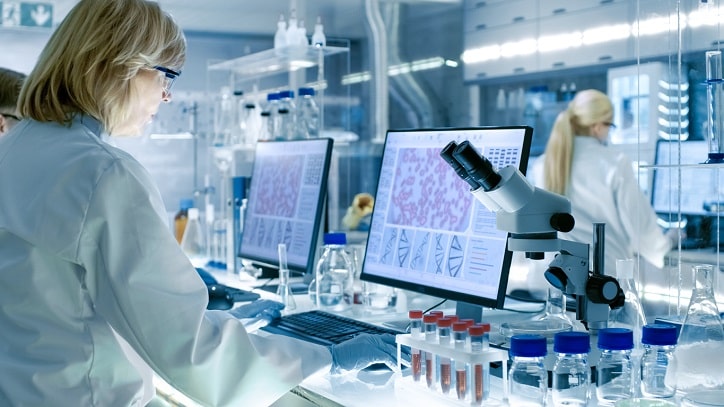 There are, in fact, a number of reasons to be a little cautious about the scale of activity we see.
First, some of the mega mergers mentioned do tend to skew the figures. The bulk of the value is found in just  one or two of the biggest deals (of which the BMS merger was the largest), and overall activity is a little less impressive: by transaction volume, the PMB industry ranks only fourth in the M&A tables, and in the first quarter the number of pharma deals was actually 10% lower than in the same period in 2018.
There also remain significant barriers to deals in some cases, as illustrated by Roche's continuing attempted takeover of US gene therapy specialist Spark Therapeutics – delayed again in June due to regulators' competition concerns. Potential regulatory action in other areas, such as over pricing (already being seen in countries such as Canada), could also dampen activity in the future.
Third, it should be noted that the deals are as much of a sign of weakness as they are of strength. Some of the drivers for M&A are benign, including pent-up demand after lower activity in 2017 and 2018, as well as US tax reform in 2018 that left big pharma companies with more cash. Higher activity also reflects significant opportunities in oncology; with M&A being used as a way for big players in pharma to expand into new therapeutic areas – as was the case with the BMS deal and Eli Lilly's $8bn purchase of Loxo Oncology, among others.
As ratings agency Standard and Poor's makes clear however, the activity also points to pressures over pricing, continuing patent expiration and fewer alternative avenues for growth. While M&A may stave off some of these issues, it's hardly a silver bullet. Furthermore, S&P warns that groups' consequent willingness to "compromise financial policy strength" and buy rivals at higher values could put pressure on some of their credit ratings.
Regulatory due diligence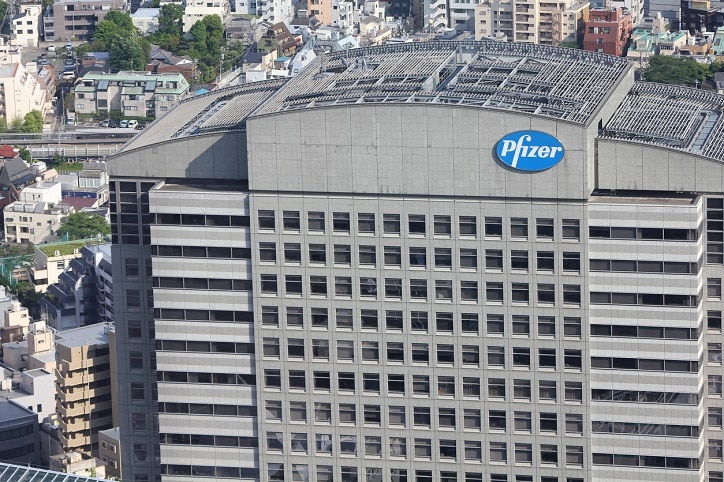 The most important reason we should not get too excited about the rash of deals we've seen, however, is that successful mergers and takeovers are notoriously difficult to pull off.
Completion of the purchase is a big milestone in any M&A, but it is really when the real work begins if the deal is to bring anything more than a short-term boost to the businesses involved. And if it's not handled right, it can end up being a long-term burden.
The industry is awash with less than successful M&A that should force us to take a sober attitude to current activity. Pfizer's $11bn aquisition of Array is among the headline deals that show M&A strength continuing in the second half of the year, for instance (as well as another example of the continuing attractions in oncology for the big players). But will it prove more successful long-term than the giant's ill-fated takeover of Hospira?
In 2015 when that deal was announced, Hospira seemed to offer Pfizer an opportunity to dominate the generic sterile injectables drugs market, which was forecast to see rapid growth, as well as the biosimilar market – generic versions of expensive "biologics" medicines. It therefore promised to provide the business with avenues for rapid growth as well as mitigation for expiring patents.
Instead, the deal has helped drag down Pfizer's sales figures and make a significant contribution to drug shortages affecting the US, with Hospira's McPherson plant singled out by the American Society of Anesthesiologists in its contribution to the FDA's public discussion on the root causes of shortages.
"[W]e observed the impact of how business decisions, such as mergers, impact drug shortages. The purchase of Hospira by Pfizer, for example, brings to light what can happen during manufacturer and production consolidation. The quality issues that are facing Pfizer in the McPherson plant have greatly impacted access to sterile injectables," wrote the society's President Linda Mason.
It certainly serves as a powerful lesson in the importance of due diligence when it comes to mergers and acquisitions for pharma companies.
A common problem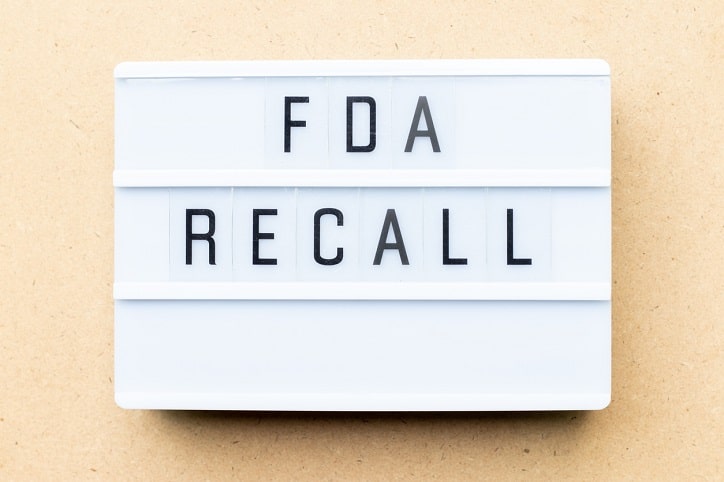 Hospira had a history of problems with  Rocky Mount, the North Carolina plant when Pfizer bought the business. In the three years before the deal, there were 239 recalls relating to the plant, according to the FDA. Despite assurances the problems had been largely addressed by 2015, these persisted afterwards, with a further 45 or more in the three years following. It's been a continuing headache for Pfizer.
As recently as March, the company announced a recall of three lots of 8.4% sodium bicarbonate injection due to contamination by glass particles in some vials. In January, it also announced the closure of two manufacturing facilities in India, which have long been troubled, too.
Such problems are hardly unique to Pfizer and there is a range of other examples we could examine:
Daiichi's purchase of Ranbaxy in 2008, which eventually resulted in Daiichi selling its shares in 2015 when it concluded that Ranbaxy's regulatory problems were insurmountable.
Mylan's purchase in 2013 of Agila Specialties (part of Strides Arcolab) with three outstanding FDA Warning Letters. It later sought repayment of some of the $1.75b outlay to cover remediation costs.
In the Medical Device arena, Stryker purchased Sage Products in April 2016 only to find a pre-existing cloth skin products recall expanded in Aug 2016 and subject to further regulatory action in 2017, resulting in suspension of shipments that July (and impacting about 50% of its revenues).
In other cases, businesses have had lucky escapes– such as Fresenius in 2018, when it realised the scale of the data integrity non compliance issues just in time to back out of its acquisition of Akorn.
For all of the above examples, major non compliance notices had been published by regulators such as the FDA or EMA prior to these acquisitions, suggesting that regulatory due diligence was either lacking or the potential impacts of ongoing issues seriously underestimated.
Nevertheless, these cases don't necessarily reflect badly on the businesses involved so much as reflect the scale of the challenge. There are of course, risks for any industry when it comes to M&A. Often in pharma, as elsewhere, it's the "soft factors", such as culture, brand and people – and whether those of the two businesses fit well together – that determine the success or otherwise of the venture. That's a handy reminder to those of us too tempted to be impressed by the big values being bandied about: It's not all about the numbers.
But pharma also faces some unique issues relating to the tight regulation of the industry. Indeed, as this piece by Jenny Yu at insurer Munich Re makes clear, the regulatory risk facing the industry has been exacerbated in recent years by two factors: first, the move to outsourcing much of the pharma supply chain and second, ever expanding regulatory requirements.
As Pfizer's woes with Hospira (and Bayer's issues with its Leverkuesen plant) illustrate, there is a significant challenge in  addressing problems such as contamination and other regulatory issues when they do occur – not to mention potentially massive expense; major manufacturing issues have cost the biopharma industry over $12bn in lost revenues and remediation in the last two decades.
The key is to make sure you thoroughly do your due diligence on the business and its entire supply chain and then do it again. To do so, businesses should use all the tools at their disposal, including developments such as SCAIR's Regulatory Incident Monitor tool. It collects a wide range of regulatory non compliance data from major North American and European regulators into a single historical report for each company – giving you an at-a-glance warning of any red flags.
It not only provides businesses with an early warning system for potential acquisition targets, but also a way to continually monitor and keep ahead of supplier issues. It can help businesses make sure they make the right decisions at the outset – so they don't end up paying for others' mistakes later.
Catherine Geyman, Director, Intersys Risk Ltd