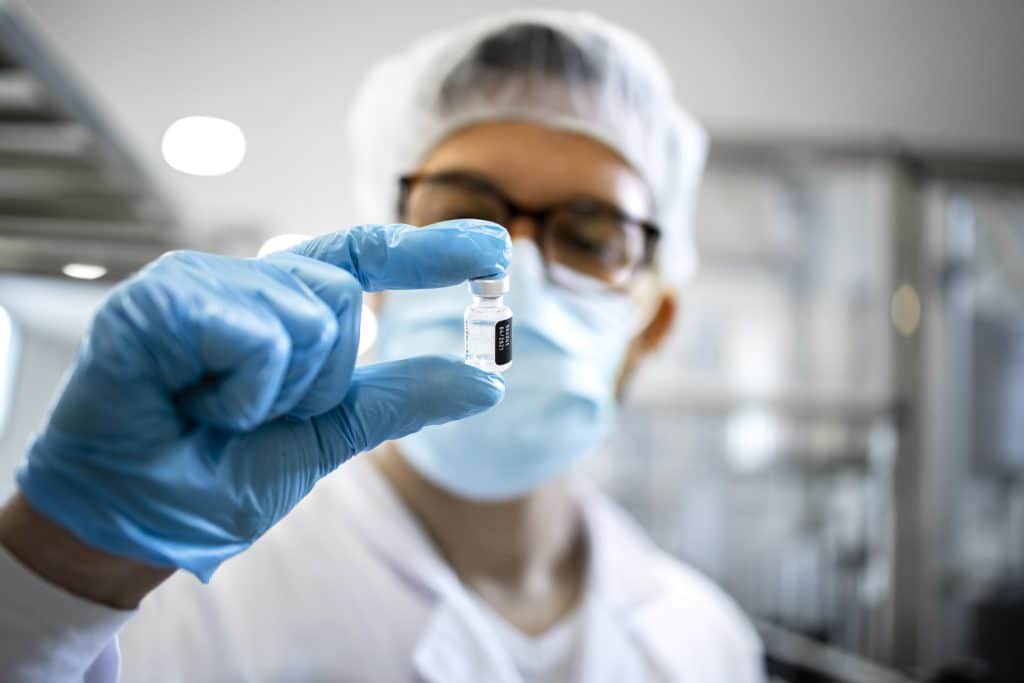 It's a standard refrain when looking at pharma supply chain challenges that every company is different: Businesses face unique vulnerabilities that can only be understood and addressed by an in-depth understanding of their particular supply chain.
And yet, as is repeatedly illustrated, many have common points of failure: Significant sections of the pharmaceutical industry, like others, are frequently hit with widespread shortages due to common dependencies. They are, in a sense, similar to the systemic risks of the financial centre revealed during the financial crisis. Or, to put it another way, they are an example of "the seemingly unrelated consequences and vulnerabilities stemming from global connectivity".
Often, these dependencies are buried deep in the supply chain: second or third-order suppliers that share a common critical source of raw materials, for example. As a result, such risks can evade detection – until the problem materialises. Even if they are detected, the major challenge remains: Identifying them is one thing; addressing them is another.
Nevertheless, as ever, understanding and identifying the causes of common vulnerabilities is an essential first step.
Regional Supply Chain Dependencies
Perhaps the most obvious and most exposed source of common points of vulnerability is the geographic concentration of certain suppliers. Past years have seen numerous examples across industries – from the Thai floods and Japanese earthquake over a decade ago that disrupted automotive supply chains; to semi-conductor shortages during Covid – exacerbated by the fact that 75 percent of the manufacturing capacity and key materials are located in China and East Asia.
Examples in pharmaceuticals and life sciences are relatively easy to find, too: from the hurricanes that continually hit key pharma production centres such as Puerto Rico to the dependency on China and India for active pharmaceutical ingredients.
The incidents that may see such risks manifest will depend, in large part, on the extent of the concentration in supply: Often, suppliers are tightly clustered regionally within a county so that even a localised weather event can cause widespread disruption. Even if suppliers are dispersed nationally, they remain vulnerable to common risks – whether that's a pandemic, trade war, civil unrest or regulatory issues.
Such concentration is not always possible to avoid. As we've noted before, tight margins favour particular production centres, particularly for low-cost generics, while regulatory requirements add to the cost of establishing new manufacturing bases.
Scarce Resources
It is a similar story when industries rely on rare materials, where regional or supplier–based concentrations may be unavoidable.
Technetium-99m (Tc-99m) is a good example. Used in approximately 80 percent of radiopharmaceuticals (pharmaceutical drugs containing radioactive isotopes), it is produced at only five reactors in the world. It saw shortages in the late 2000s due to repeated shutdowns of two of these, in Canada and the Netherlands, responsible for about two-thirds of global production of molybdenum-99, which decays to Tc-99m. The problem persists today. As recently as November 2022, a mechanical failure in one reactor impacted the world's supply.
In some cases, shortages are naturally occurring. In others, they result from high barriers to entry that limit supply. That can be particularly common in highly regulated industries, such as pharmaceuticals.
Many pharma businesses are dependent across their portfolios on common feedstocks such as tablet excipients. Despite these being unsophisticated chemicals and theoretically simple to produce, strict regulatory requirements mean few chemical manufacturers have the capability to deliver a product to the United States Pharmacopeia standards. That was graphically illustrated by the explosion in March 2007 at chemical company Shin Etsu's facility in Naoetsu, Japan, leading to a shortfall in a key ingredient for tablet formulations and coatings. The shortage lasted more than a year. Let's hope that a recent FDA Warning Letter to Dupont's manufacturing plant in Newark (which supplies many pharma companies with Microcrystalline Cellulose, a common tablet excipient) does not trigger a similar situation.
There, again is no easy answer, given the obvious need for strict regulation. Indeed, the shortages themselves illustrate this. See, for instance, the 2008 recall of heparin, an anticoagulant, by multiple companies following the identification of a contaminant, oversulfated chondroitin sulfate, responsible for the numerous deaths and traced to a chemical plant in Changzhou, China.
The Difficulty of Going it Alone
With potentially whole sectors exposed to single points of failure, a significant pharma supply chain challenge exists for individual companies seeking to address such risks.
The extent to which they can be mitigated will, in large part, depend on the particular circumstances. Where required commodities are necessarily constrained by the requirements for a specific environment or access to natural resources, there may be little companies can do to ensure resilience against weather or other disruptive events. In such cases, the best they may be able to manage is to offset potential losses through financial instruments.
Likewise, dependence on particular suppliers for highly specialised materials exposed to common threats, the opportunities to source or create another supply base may be few.
The challenge is exacerbated by two factors: First, the reliance on just-in-time manufacturing so that many manufacturers hold minimal stock. As a result, disruptions to the supply of anything more than a few days can halt production. This can be remedied to an extent, but not without cost, which could reduce competitiveness.
The second factor presents even more difficulties: the concentrations of risk are often not in their direct supply base but in their second or third-tier suppliers, over which their control is limited. Any solution requires oversight of not just vendors but their suppliers.
Building Supply Chain Resilience: Knowledge is Power
Acknowledging that there are pharma supply chain challenges is not, however, a counsel of despair.
For one thing, identifying common points of weakness that cannot be addressed individually makes it possible to at least make a case for industry or even state-sponsored efforts to manage them.
The Covid pandemic, for instance, has prompted public-private manufacturing partnerships, such as contract development and manufacturing organizations (CDMO). The UK, likewise, has established the Medicines Manufacturing Innovation Centre, funded jointly by the industry and regulators, a state-of-the-art facility for small molecule and fine chemical manufacturing. Increasingly, governments see the value of onshoring.
Even more recently, the war in Ukraine saw governments stockpiling iodine pills, offering protection against radioactive exposure. Outside pharma, we've witnessed joint anti-piracy initiatives from the shipping industry.
Such cases will, necessarily, be rare, however. In their absence, though, increased visibility of weaknesses in the supply chain and their potential impact are rarely wasted. It gives businesses the tools to focus their efforts – whether that's in discussions with vendors to strengthen their own supply chain risk assessments and mitigation; seek alternatives; or increase inventories.
It also prevents manufacturers from taking – and potentially wasting time with – alternative suppliers that ultimately share the same points of vulnerability.
Common vulnerabilities are not easily overcome. However, as with any supply chain challenge, they are never best ignored. And, if they cannot be successfully addressed, businesses at least have one comfort: We're all in it together.
SCAIR® highlights supply chain dependencies and vulnerabilities within pharma supply chains. It quantifies value at risk to help build resilience and improve profitability.