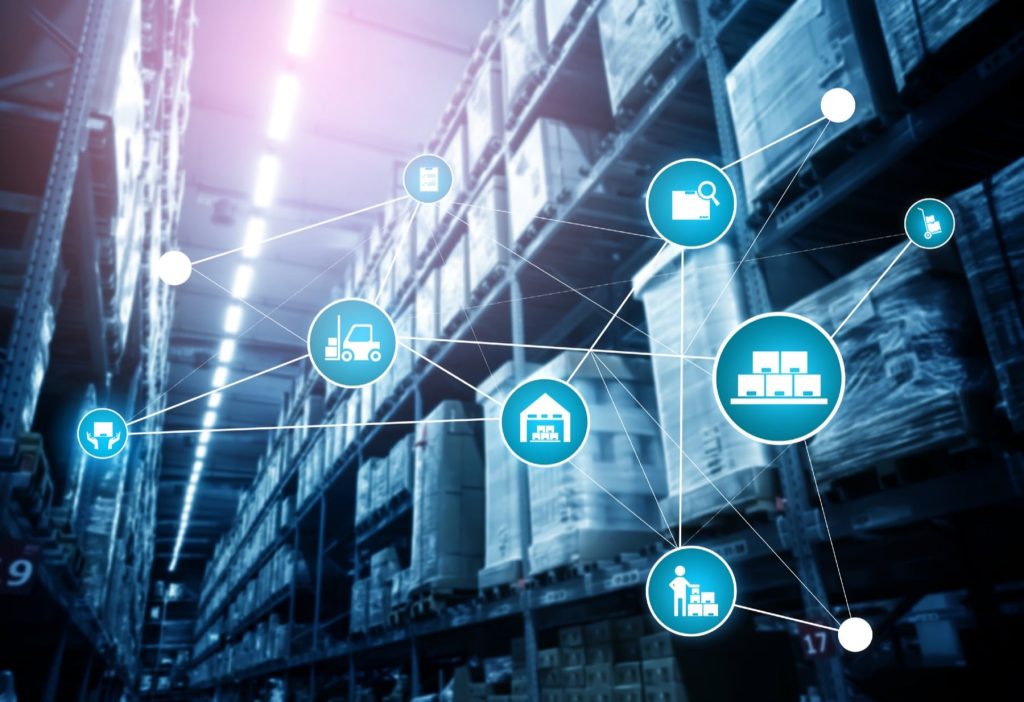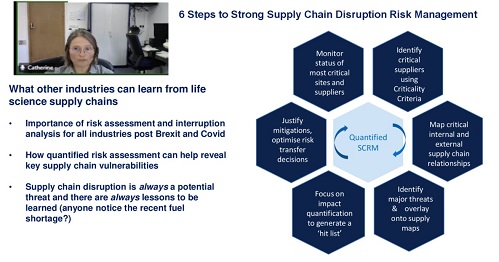 What has the pandemic taught us about our supply chains? It's a question that was top of the agenda at the recently held BCI World 2021 Virtual Conference - one of the largest Business Continuity and Resilience events in the world. It was also the perfect platform for Intersys Risk Director Catherine Geyman to share her more than two decades' worth of expertise in supply chain risk management.
Catherine led a workshop on The Appetite for Risk in the Life Sciences Industry. The interactive session shed light on pressing issues such as the cause of recent drug shortages during the pandemic as well as generic trends to have influenced supply chain vulnerability over the last two decades. There were deeper insights (driven by SCAIR®) into what steps organisations can take to strengthen supply chains, and what lessons other industries can learn from the rather complex nature of life sciences supply chains. Catherine Geyman, Director Intersys Risk Ltd said:
"The workshop provided an opportunity to share the impact of the pandemic on life sciences supply chains, and also to reflect on some of the pre-existing drug shortage issues such as the pricing pressures on generic drugs. It was also a chance to contemplate on the fact that the life sciences industry really is one of extremes. At one end of the spectrum there are the new biologics, treatments that target small patient groups with rare diseases and are unfortunately unaffordable to the individual. On the other side of the spectrum you have the older, generic (but none the less critical) drugs that are priced so low that not enough manufacturers are encouraged to make them, meaning that any problem in the supply chain only gets amplified and impacts the patient."
We hope that such discussions and debates will go some way towards shaping priorities for the future.
---